Pictures from the Dala Meet, Mora Sweden, 2001-07-06 - 08
2001, being an odd year, means a domestic meeting.

This year Tommy Karlsson had made an excellent arrangement in Mora, Dalarna.

A small group from Stockholm and Uppsala gathered in Uppsala just after lunch, friday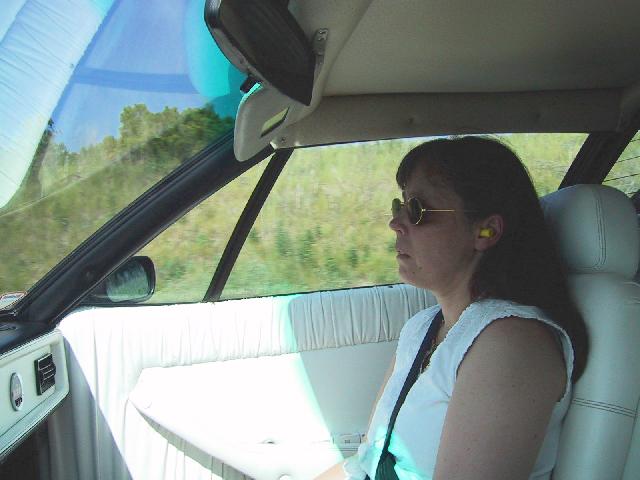 My wife trying to avoid hearing problems ;-)
She skipped the ear plugs later.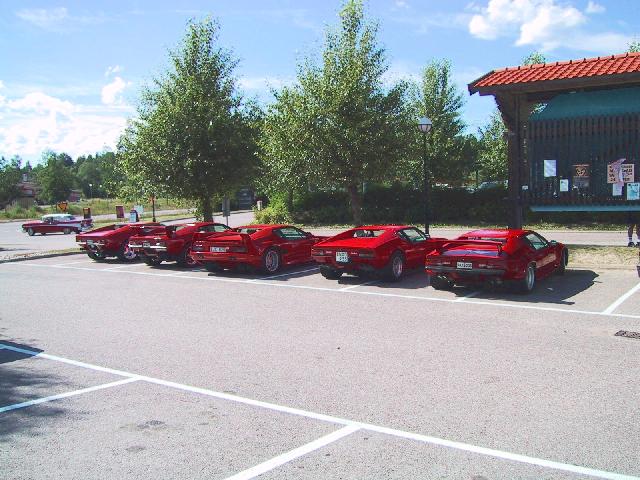 First coffee break.
Now isn't that a beautiful sight? Who said Italian sportscars should be red?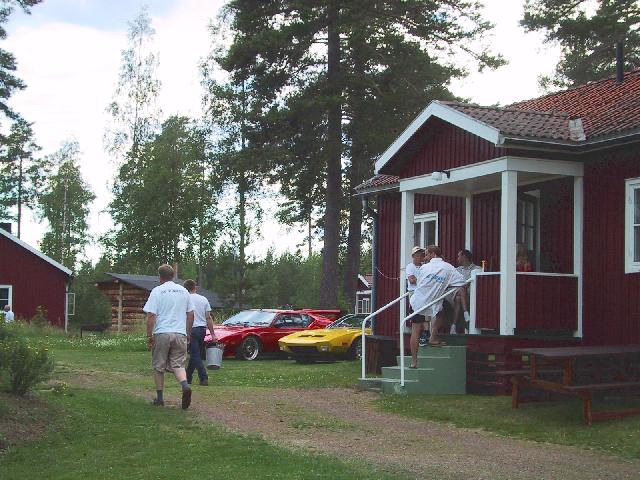 Two families shared each cabin.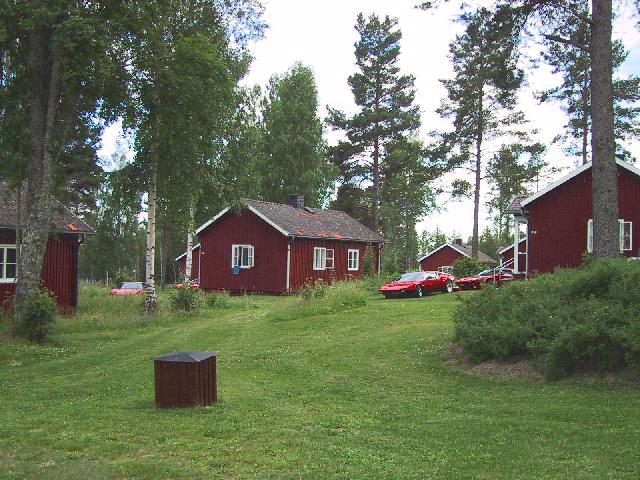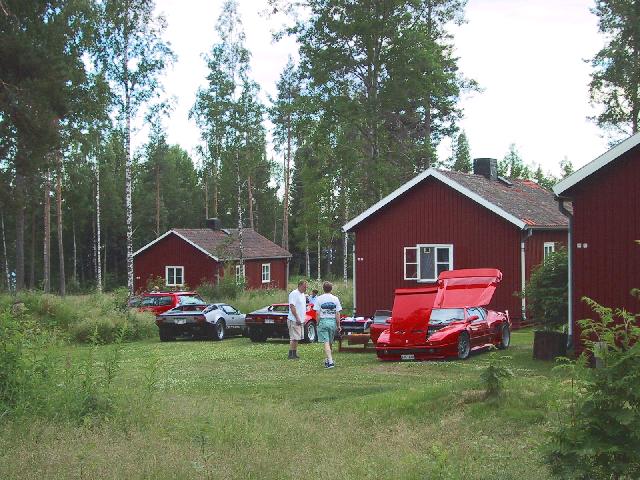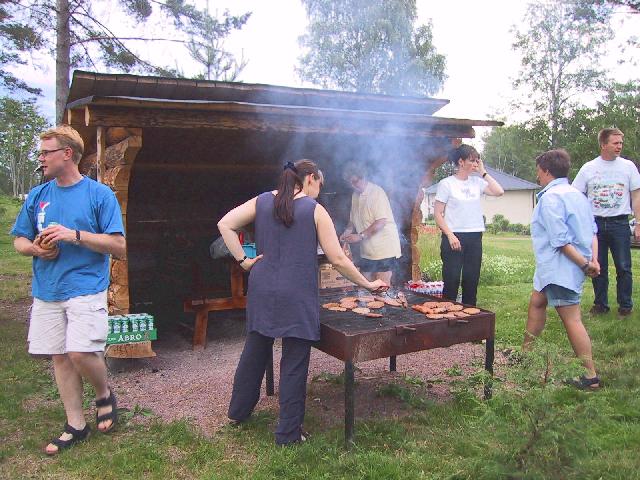 Food preparation, friday night.
This picture was taken at 20:20
The summer nights are very bright in the northern parts. It never gets really dark.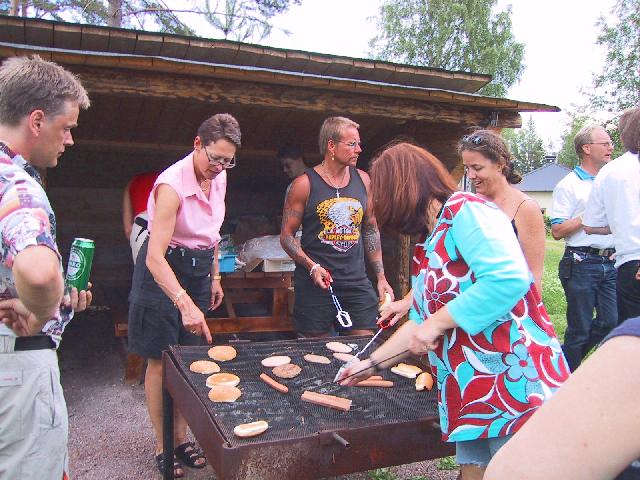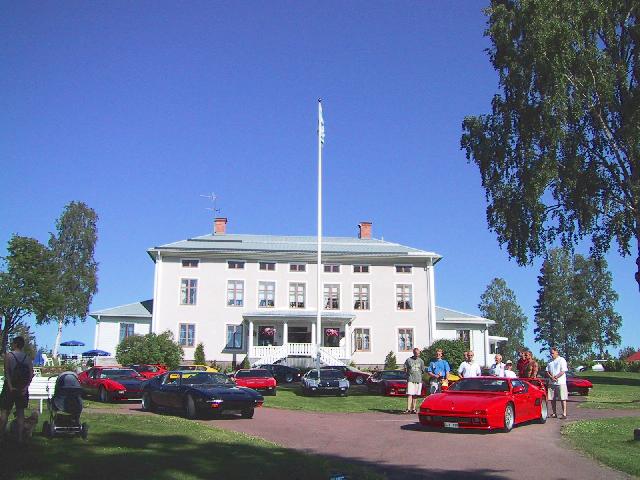 Lineup, Saturday morning.
On Saturday we got the Mora air strip all to ourselves between 10:00 and 14:00.
This is me (left on picture) and a friend staging in.
Don't ask about the time... My engine is not doing well. I could feel cylinder #7 coming and going during the race. That doesn't help the times one bit.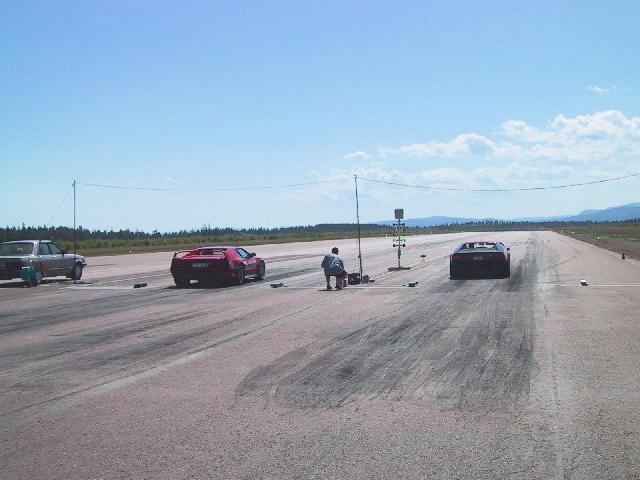 This is probably a sight you don't see every day. A Pantera-II against an older pantera on the strip!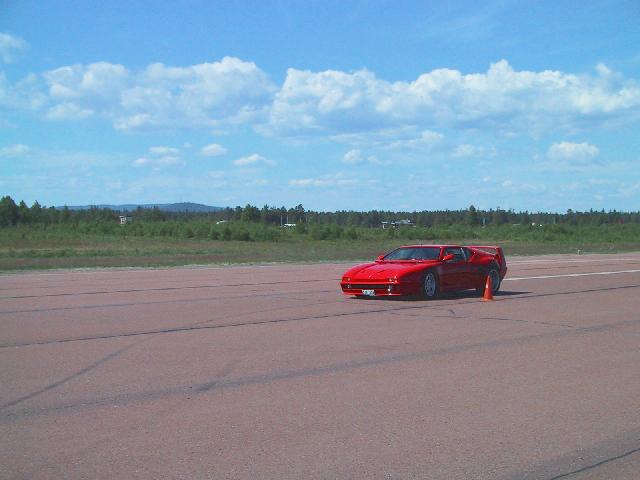 Here Kjell Jansson is trying to avoid the cones in a maneuvering challenge.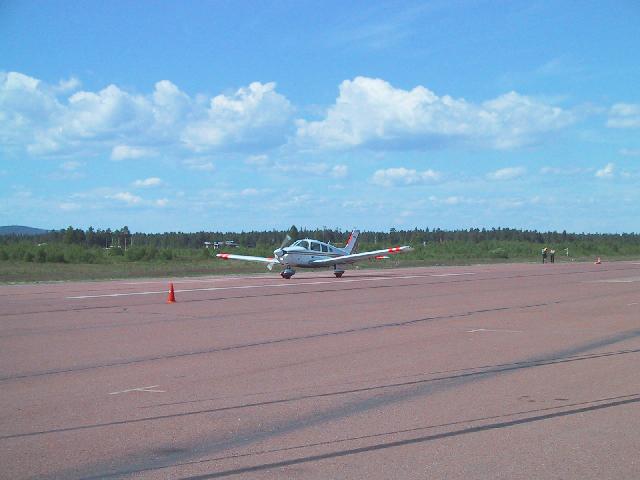 We also got intruders!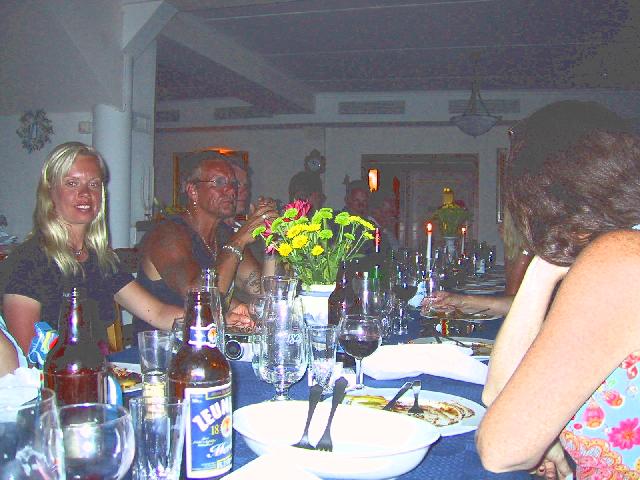 Dinner Saturday night.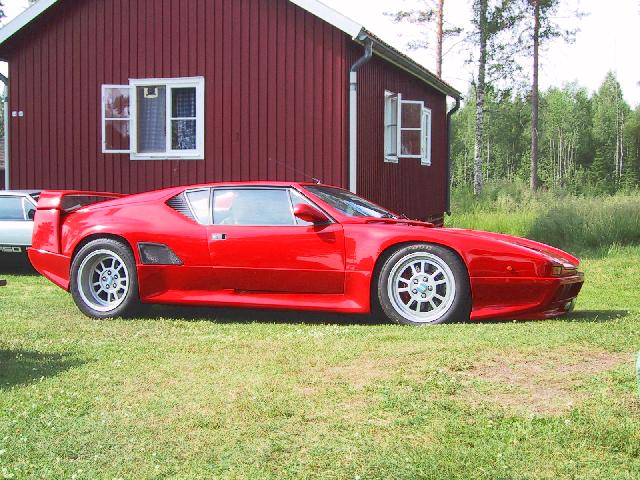 Not much of a ground clearance here!
We had a wonderful time at this mainly social event.
All but Tommy came from the south and got to see this beautiful part of Sweden, and it showed its best. We had a wonderful weather, around 25 to 30 degrees centigrade and bright sunshine.

Cheers,
Thomas Törnblom (#9321)