Pictures from "The Sportscar Day", Sviestad Sweden, 2000-08-13

Here's a small collection of DeTomaso related pictures from the event.
There were 27 Panteras at the event, and this was my first DeTomaso related event. I have only had my car since late March 2000.

Face front of the DeTomaso area.

Rear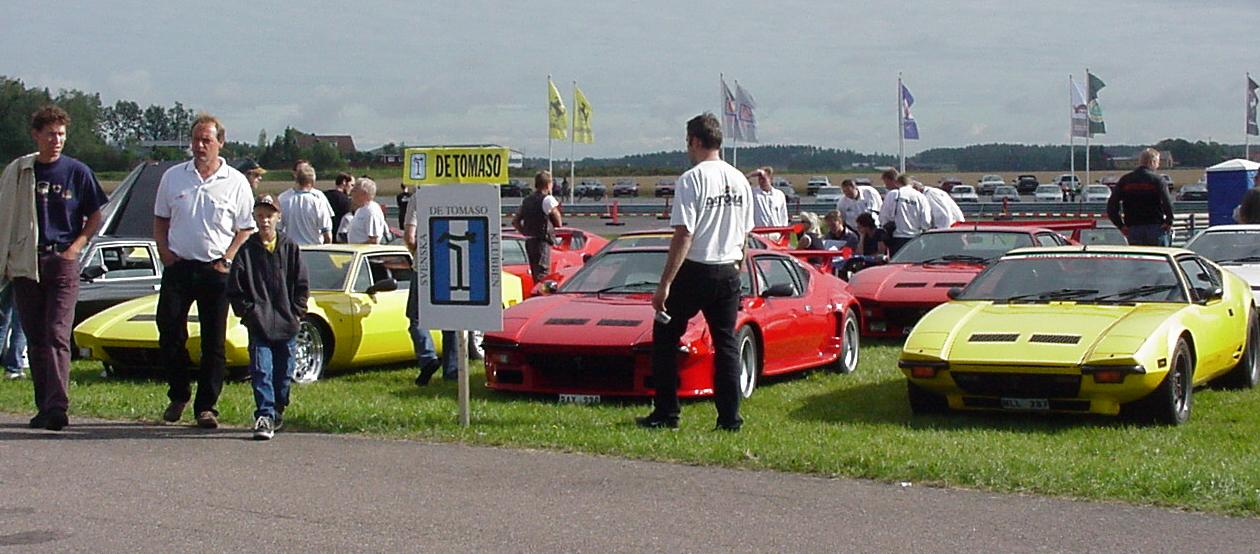 Another frontal view, with my red 1984 GT5 right behind the sign.
Notice the low front license plate. That was the last I saw of it... Only the hinges remain.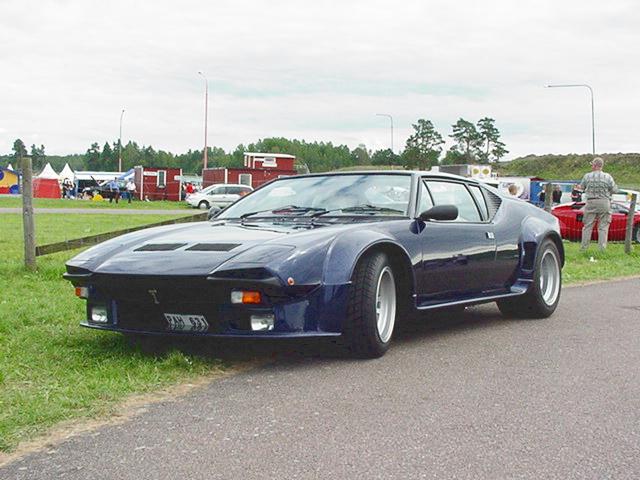 Tommy Karlssons beautiful GT5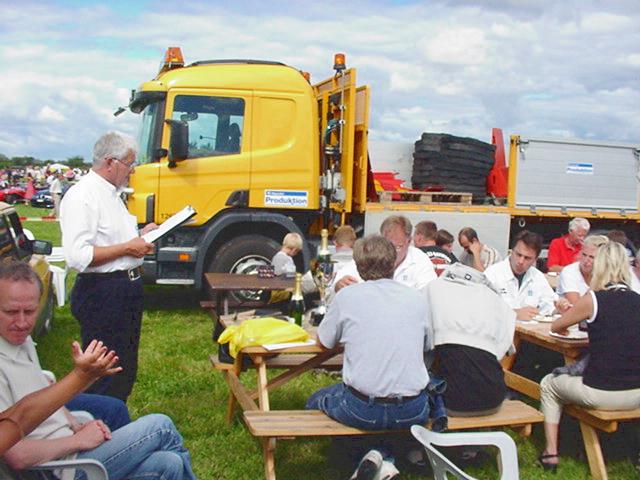 Lunch and club meeting.
The chairman, Mats Gorski, tries to lead the meeting while the masses are stuffing their heads full of free lunch.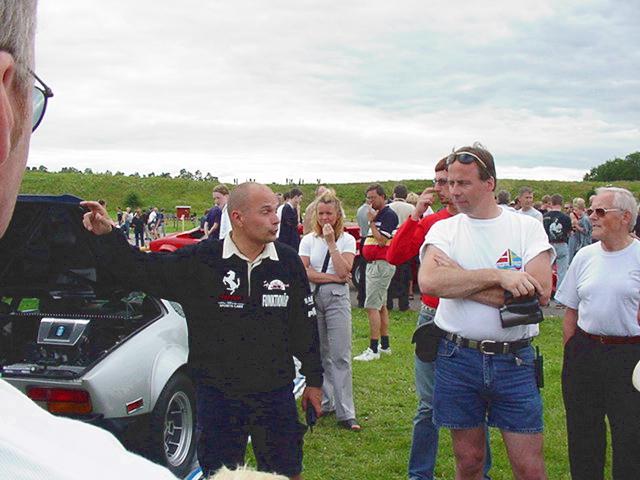 Briefing before we take on the track. Henrik Appelholm, the organizer of the event, explains the rules of todays track event.
Henrik did a magnificent job, and he is also a member of the DeTomaso club. No car yet, but looking for one according to rumors.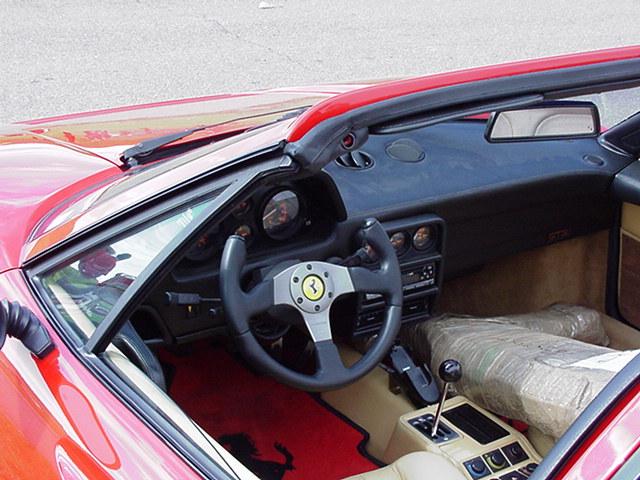 A cool steering wheel in a Ferrari. Are there no rules governing steering wheels?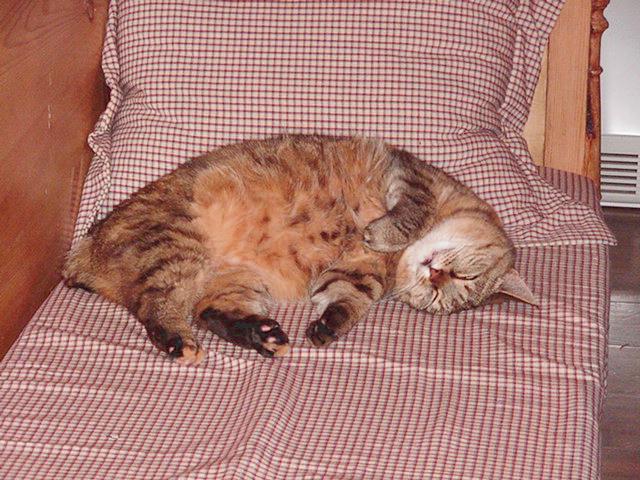 This is how I felt after going up at 4 AM, driving to Sviestad from Uppsala, approx 280km, spending the day there and going back in the evening.
This is my familys other cat by the way.
I'm sorry I didn't take more pictures. There were a lot of beautiful cars at the event. I should have taken some pictures of the track event also, but I was too eager to drive myself. This was the first time I drove the Pantera on a track, and it was really fun!
It was a great time for me, and I had a chance of getting a face on many of the club members I only know by name.
Cheers,
Thomas Törnblom (#9321)